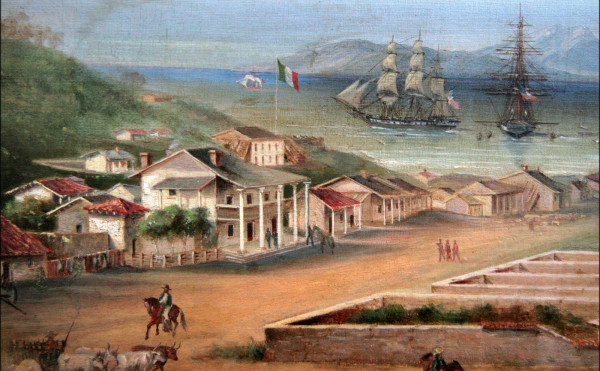 MONTEREY'S PATH OF HISTORY
Monterey was both the crossroads and epicenter of early Spanish colonial exploration in California and the West, and was recently the focus of a multimillion dollar historic preservation campaign that saw through the archaeological investigation, retrofit, and conservation treatment of the Royal Presidio Chapel of 1794. As one of the most significant historic structures in the West, and one thereby recognized by way of National Historic Landmark status, the Royal Presidio Chapel constitutes the oldest of some fifty-five historic structures located along Monterey's legendary Path of History.
Located at the nexus of both Costanoan Indian and Spanish colonial settlements, many of those historic house sites located along the Path of History were constructed during the late Spanish colonial and Mexican Republican eras of the period spanning the 1820s through 1848.  Those historic adobes that remain to mark the Path of History and the early heritage of Monterey were a direct byproduct of the Mexican era of early California, a period spanning 1821 through 1848, and bracketed by the fall of the Viceroyalty of New Spain based in Mexico City, and the signing of the Treaty of Guadalupe Hidalgo on February 2, 1848.  Shortly thereafter, California entered the Union on September 9, 1850 as the 31st state of the United States of America.