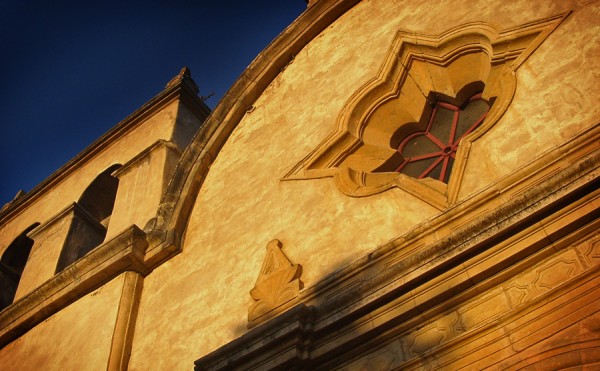 MISSION SAN CARLOS BORROMEO
San Carlos Borromeo, formerly San Carlos de Monterey, was originally founded by Father Junípero Serra at Monterey on the 3rd of June, 1770, and the mission proper was subsequently moved to the banks of the Río Carmelo in 1771.  The present site, which boasts the beautifully-adorned Santa Lucia sandstone church of 1797, represents the culmination of some 65 years of construction and artistic and architectural elaboration.
With one of the largest collections of Mission era art and artifacts identified with the life and times of Father Junípero Serra — the Founding Father of California, this landmark site will provide program participants with a firsthand glimpse of that place most closely identified with the administrative and liturgical heart of the California missions.
Significantly, Carmel, with its wondrous views of Point Lobos and the Monterey Bay, remains at the epicenter of divergent perspectives about the role and value of the missionary program, particularly as ongoing efforts to see through the Canonization of Father Serra remain focused on this, Father Serra's final resting place.
Though first established in 1770 as a conjoined mission and presidio, or Spanish fortress complex, the Royal Presidio of Monterey features the third or final ancient church or chapel constructed at this most historic location; and will as such frame both a site visit and extended consideration of the civic-ceremonial functions of the original founding settlement at Monterey.